RSF, a leader in audiovisual solutions for museums
Audio guides, multimedia guides, headphones, audio/video players and connected visit automation for a better user experience. Dedicated to museums, designed for visitors and cost-effective operations: made in France.
RSF is a France-based original designer and manufacturer of audio guides and audiovisual solutions for museums, exhibitions and cultural venues. Created more than 30 years ago, and now famous through out the globe for the unique combination of innovation, reliability and robustness of its products. RSF is part of the tonwelt group. Learn more about the extensive service portfolio for museums and tourist facilities here. 
Audio guides and audiovisual solutions
RSF offers a wide range of audiovisual solutions and a technical connected ecosystem that cover the needs for creative scenography, audio-guided, interactive and immersive visitor experiences:
audio guides (Basic, XPneo, Confident)
multimedia and interactive guides (Optima 6, SWOP)
headphones for hygenic and intensive visitor use (

FreeSound

)
beacons, radars and detectors for scenographic use
audio and video players for museums (ProDAP range)
tour guide solutions (T-Manager, WaveLink-D)
speakers, amplifiers (AcoustiDAP range)
We also provide museums professionals with a range of services such as assistance to scenographers, technical support to installation, set-up and operations, configuration of audio guides to the visit experience, after-sales services and refurbishing, renting/leasing solutions.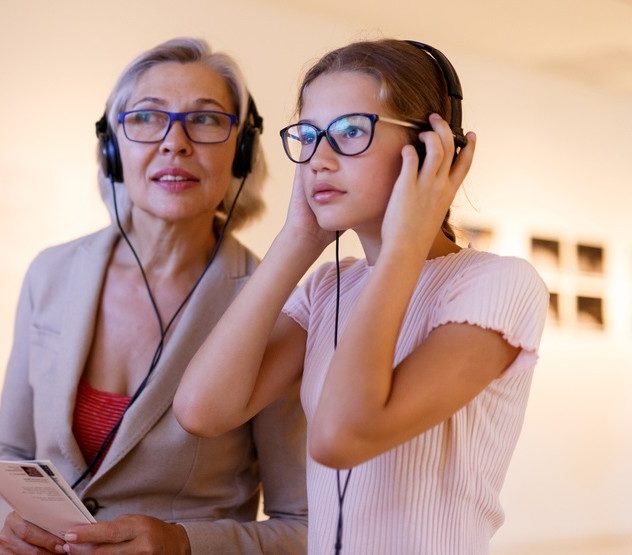 You have a project ? Contact us, our references are worldwide
We count more than 5000 cultural venues as end-users of our products. Our network of resellers and integration partners help achieve projects on every continent.
You are looking for a solution to offer audio-guided visits in your museum, temporary exhibition or cultural site ? You want some assistance in the early phases of scenographic design and visit experience planning ?
Please contact us (use the main contact form), and we will study and help you select the most suitable ecosystem in our product range. Depending on your project sophistication, timing and location, we will involve our reselers and partners near your country
Audio guide Basic, the tough one
A simple and robust audio guide with low operation costs and care. Famous for its power autonomy.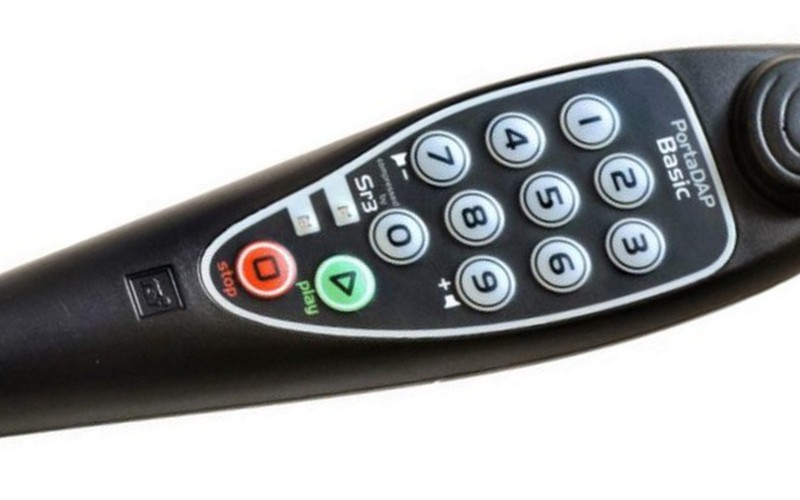 Our audio guide PortaDAP Basic focuses on simplicity, reliability and minimizing operations : simple usage for visitors, lightweight but robust construction, easy and minimum care, no charging, and almost 12 months of use without changing its disposable batteries. Our best seller for years and best suited for intensive museum use and a long lasting investment.
High-quality sound in a minimalist design. No ear contact and easy to clean for better hygiene.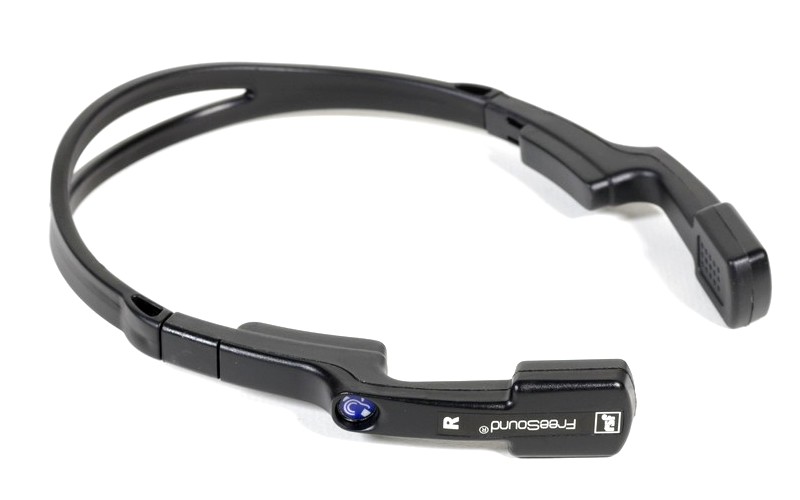 Our FreeSound headphones have a unique design, combining sound quality with a semi-open non-contact shape in a super-light construction.  Result : robust, durable, hygienic and easy-to-clean, at a fair price. Coming with a kevlar-protected audio cable, it adapts to any audio guide, smartphone or tablet videoguide with the right jack output. Ask us and try a demo kit !
XPneo, the universal audio guide
Robust with remarkable audio quality, this visiting companion is suitable for a wide variety of museums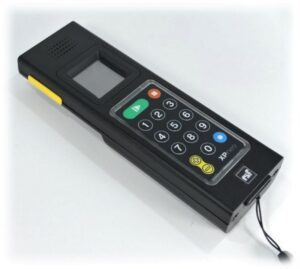 The XPneo audio guide, a new version of the XP range audio guide, combines ease of use, listening comfort and interactivity. Its ergonomics make it easier to wear and it has a integrated speaker but also 2 headphone jack outputs.
Easy to use with number selection for manual triggering, it has also HF or IR communication functions for automatic triggers and video synchronization for more elaborate museum tours. The XPneo is available in LR06 disposable batteries or Li-Po battery version.
Optima OP6, hands-free guide
Upgraded interactivity/automation features, color screen for rich content, contactless battery charging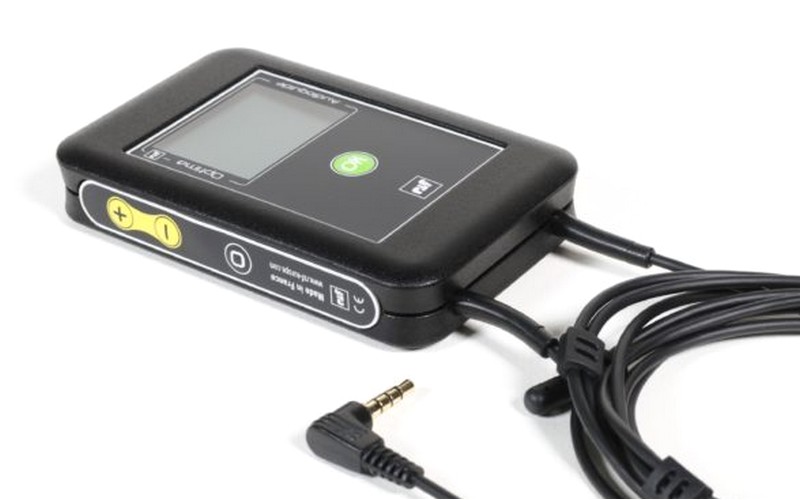 Our Optima OP6 audioguide is dedicated to immersive experiences. With a light, compact, necklace wear combined to a FreeSound headset, the OP6 provides freedom to your visitors. Its enhanced connectivity make it the ideal solution for automatic audio guiding at points/ares of interest, video-synchronisation, but also an « on-demand » mode with a simple click, or tour-guide options. The OP6 is operations friendly with 1-week power autonomy and contactless charging.
SWOP: enjoy a touch-screen watch
Compact, versatile and playful, the SWOP opens to interactive scenography with contactless detection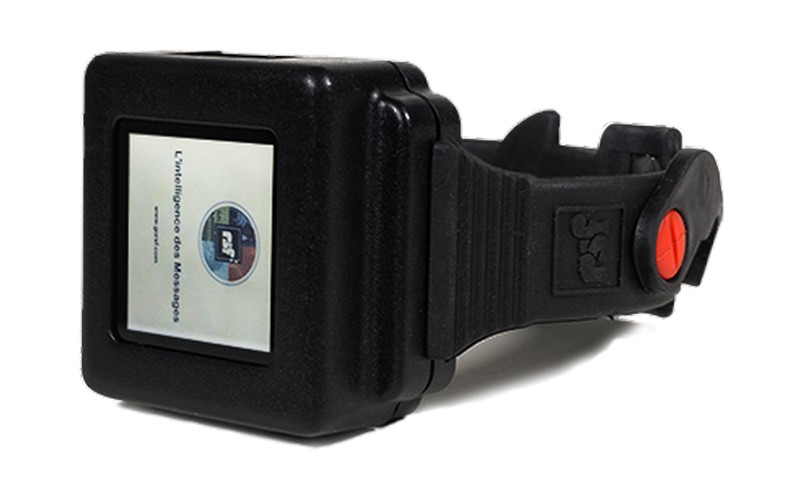 The SWOP is our new Smart Watch Optima guide, aimed at immersive and interactive visits. Its compact design enables wrist mount, and its touch screen allows to build playful visit experiences that kids and young public will enjoy. Fully featured for RF/Infrared interactivity with beacons (on-demand or automatic play), it can be also paired with multimedia stations or multi-visitors discovery / educative games. If used as an audio guide mounted with necklace, it fits perfectly with our FreeSound headphones.
Confident: immersive experience
High-end audio technologies and elegant design, the Confident delivers stunning immersive experience